Randy Martin and his team were an incredible asset to the SPI conference and really put my nerves at ease. They are knowledgeable and also quite personable. My attendees and board members were quite pleased.
They understood what I was asking for and really assisted in floor plan changes to make the A/V work better in the specific meeting rooms. They took a strong analytical approach to our A/V needs.
Sheryl J. Brannon, CMP, MBA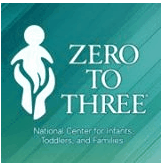 We engaged Randy Martin and his team for the Zero to Three Annual Conference in Baltimore, Md. Although they were required to share AV responsibility with the hotel they provided a personal touch the hotel could not match.
I would highly recommend Mr. Martin and his team for our future conference needs.
Tecumseh Deloney