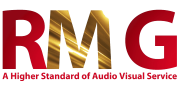 The RMartin Group is your full service audio visual provider.
We have access to a huge inventory of equipment to manage meetings and events for audiences ranging from 10 to 5,000.  We have audio, video, computer projection, lighting, staging, and drapery.  We can assist you with virtually anything you need for meetings, conventions, parties or other events.  Our experienced technicians also have great customer service skills; we understand that no two events are exactly alike, strive to tailor our equipment to meet your needs.
We know our clients have specific needs so we provide the planning and the consultation necessary. We pride ourselves on customer service as we know that our success is based on our clients' success, we cannot have one without the other. Our team solves your AV challenges with a creative approach. The reason is simple… at The RMartin Group, we earn every client relationship we have. The truth is, you  have options when you choose your AV company, and we'd be honored if you choose The RMartin Group, LLC.
Randy Martin
CEO, The RMartin Group, LLC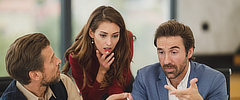 Service
The RMartin Group, LLC provides full service audio video production solutions for meetings and events. Whether you need equipment or technical support for a meeting, conferences, or tradeshow — our friendly and knowledgeable staff will guide you to the best solutions that will meet your needs and budget.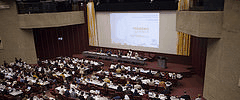 Meetings
Your convention need a professional customer service minded professional to assist from beginning to end. At The RMartin Group you'll get our friendly hotel style service at a fraction of the cost. Give us a call and we'll assess your meeting whether it's a massive convention or a small boardroom.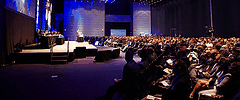 Mission
At The RMartin Group LLC -- we strive to make you and your message look and sound great. If your audience cannot see and hear the message you're trying to convey - then the meeting has failed.